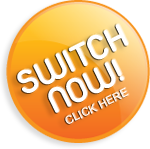 Testimonials
"Thank you Landmark for simplifying our work lives and decreasing our monthly IT bill! We are happy to be working with you and feel confident that our IT needs are expertly met."
Dova Levin, Administrative Director - World Molecular Imaging Society
"I sleep better at night knowing that I have LMIT supporting all of our IT needs. They are so attentive and timely, it's as if we have own in-house IT department. They are not just one of our vendors—they are our partner."
- Katie Kruft, Executive Vice President - Zislis Group

"I sleep better at night knowing that I have LMIT supporting all of our IT needs. They are so attentive and timely, it's as if we have own in-house IT department. They are not just one of our vendors—they are our partner."
– Katie Kruft, Executive Vice President – Zislis Group
"Landmark cares and it shows! In the short 2 months using their service, they tackle the issues seriously and look at each issue as deep as needed and as wide as necessary to give us a full and long term solution! They are amazing!"
Gary Chin, CFO – ACE Sushi
"Before we found your team, previous IT companies were very unreliable and overpriced. We were so frustrated with one IT company after another that we spent some time without IT support because of the frustration.
We are very happy to have come across your team. The Landmark IT team is knowledgeable and efficient. IT issues are acknowledged immediately. Issues are quickly resolved. Our team has commented often that are very fortunate to be working with such a professional company.
Thank you for the wonderful service."
Sal Nunez – Co-Owner Best Carbide, Inc.
"Thank you Landmark, you're always there to help when we need you most!"
Cathy Senior – Butner HOA Services
"The staff at LMIT is not only very knowledgeable and skilled, but also super-nice and customer oriented. No matter how many 'urgent' and 'short-notice' requests I have, they're always helpful and accessible. Great IT company with great staff!"
Trixi Miles, Office Manager – The Promotional Edge
"Thank you Landmark for simplifying our work lives and decreasing our monthly IT bill! We are happy to be working with you and feel confident that our IT needs are expertly met."
Dova Levin, Administrative Director – World Molecular Imaging Society
Our Story
Landmark has been in business for over 10 years helping client businesses run smoother through quality technology maintenance. We started with approximately 40 clients and have grown ever since.
More Info
Core Values
At Landmark trust is paramount. When an IT service provider comes on-board with your business they instantly have access to nearly everything in your computers. You need a company you can trust with such sensitive information. That's why we make trust the fundamental building block of our business.
More Info