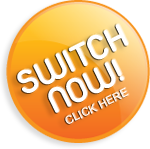 Testimonials
"I sleep better at night knowing that I have LMIT supporting all of our IT needs. They are so attentive and timely, it's as if we have own in-house IT department. They are not just one of our vendors—they are our partner."
- Katie Kruft, Executive Vice President - Zislis Group
"The staff at LMIT is not only very knowledgeable and skilled, but also super-nice and customer oriented. No matter how many 'urgent' and 'short-notice' requests I have, they're always helpful and accessible. Great IT company with great staff!"
Trixi Miles - The Promotional Edge

Blogs
December 9th, 2014
The cancellation of the Intuit QB Remote Access service has no effect on your remote access!
This is a service that Intuit offers that allows a QB user to access their own QB files/system remotely using a logmein/gotomypc type technology.
Intuit will stop offering Remote Access as an add-on/optional service because there are many other methods to access QB remotely.
Any users working remotely via RDP or VPN will be unaffected by this service cancellation; please see the article below for more details on how the QB Remote Access works!
http://support.quickbooks.intuit.com/Support/Articles/HOW12618
September 17th, 2014
CryptoWall is ransomware that infects systems via infected websites and/or ads on websites or infected attachments to an email!

Know what you're doing on your computer, please don't click indiscriminately!!

The primary form of delivery is an email. The user receives an email with a link or an attachment. The link is usually a Dropbox link. The file is usually a zip, exe, vbs, pdf, or txt file.
These files pretend to be invoices, purchase orders, bills, complaints, or other business communications.

When you double-click on the fake file, it will instead infect your computer with the CryptoWall infection and will start to scan your computer's drives for data files that it will encrypt. When the infection is scanning your computer it will scan all drive letters on your computer including removable drives, network shares, or even DropBox mappings. In summary, if there is a drive letter on your computer it will be scanned for data files by CryptoWall.
http://www.scmagazine.com/cryptowall-surpasses-cryptolocker-in-infection-rates/article/368920/2/
May 14th, 2014


When:
Friday: 6pm -11pm
Saturday: Noon-11pm
Sunday: Noon-11pm
Where:
St. Anthony of Padua Catholic Church

Why:
It's the largest carnival in all of the Southbay and guaranteed good time! Jim will be volunteering all weekend and many LMIT staffers will be attending. Excellent home-cooked food and fun for the whole family!