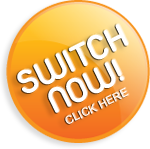 Testimonials
"The staff at LMIT is not only very knowledgeable and skilled, but also super-nice and customer oriented. No matter how many 'urgent' and 'short-notice' requests I have, they're always helpful and accessible. Great IT company with great staff!"
Trixi Miles - The Promotional Edge
"The Landmark IT team is knowledgeable and efficient. IT issues are acknowledged immediately. Issues are quickly resolved."
- Salvador Nunez - Best Carbide, Inc.

Landmark serves the small to medium sized business in Greater Los Angeles.  Here are some of the cities that we support.
IT Support Gardena
IT Support Torrance
City name not on this list? Don't worry, as long as your in the Greater Los Angeles area, we'll support you! Contact us now .
Our Story
Landmark has been in business for over 10 years helping client businesses run smoother through quality technology maintenance. We started with approximately 40 clients and have grown ever since.
More Info
Core Values
At Landmark trust is paramount. when an IT service provider comes on-board with your business they instantly have access to nearly everything in you computers. You need a company you can trust with such sensitive information. That's why we make trust the fundamental building block of our business.
More Info