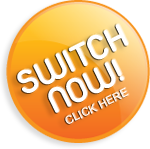 Testimonials
"The Landmark IT team is knowledgeable and efficient. IT issues are acknowledged immediately. Issues are quickly resolved."
- Salvador Nunez - Best Carbide, Inc.
"The staff at LMIT is not only very knowledgeable and skilled, but also super-nice and customer oriented. No matter how many 'urgent' and 'short-notice' requests I have, they're always helpful and accessible. Great IT company with great staff!"
Trixi Miles - The Promotional Edge

Welcome to the Support Center.

At Landmark we are committed to making sure clients receive the solutions they need to ensure proper technology management. Once on-board with us, clients are given a complete suite of support products to choose from to best meet their needs. For current clients, please use the Client Login to access your support options.

If you would like an estimate for your business, please access our Get Estimate form and we will immediately get to work helping guide you through the process.

Finally, if you have any other questions, concerns or just general interest, please use the Contact Us page to let us know!

Thank you!
Our Story
Landmark has been in business for over 10 years helping client businesses run smoother through quality technology maintenance. We started with approximately 40 clients and have grown ever since.
More Info
Core Values
At Landmark trust is paramount. when an IT service provider comes on-board with your business they instantly have access to nearly everything in you computers. You need a company you can trust with such sensitive information. That's why we make trust the fundamental building block of our business.
More Info