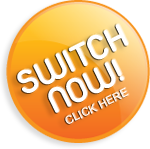 Testimonials
"Landmark cares and it shows! In the short 2 months using their service, they tackle the issues seriously and look at each issue as deep as needed and as wide as necessary to give us a full and long term solution! They are amazing!"
Gary Chin, CFO - ACE Sushi
"Thank you Landmark for simplifying our work lives and decreasing our monthly IT bill! We are happy to be working with you and feel confident that our IT needs are expertly met."
Dova Levin, Administrative Director - World Molecular Imaging Society

| | |
| --- | --- |
| | |
Maybe you just had really a bad experience with an IT company. Or, maybe you are just evaluating your options. Either way, at Landmark we put our client's priorities first and foremost and take complete responsibility for their technology. We want your business and we want to prove to you that we can do better than any other IT service provider. We even offer a 30 day money back guarantee!
When you SWITCH to Landmark we follow a simple process to ensure everything goes
smoothly.
Discovery
We openly and honestly discuss your needs and what we can offer.
Inventory
We document your entire IT system. We hide nothing from you.
Evaluation
We use industry best practices to find and alleviate any problems before you even know
you have any.
Recommendation
We use the information we collect to make honest prioritized recommendations, including fully detailed cost analysis, to ensure you are confident in any decision when meeting technology needs.
Implementation
We take complete responsibility for your IT environment. We are on your team. We use all of the information we have to ensure you do not experience downtime.
Training
We hide nothing. If you want to know how it all works, we will train you.
Please fill out the short form below completely so we can contact you as soon as possible to begin assessing your exact needs. Please use the 'Comment' box to give a brief detail of your current technology infrastructure (i.e. estimate number of terminals, note any issues you currently have, etc.). We just want to get a quick bit of background information to be best prepared when we contact you. All information is kept private and only used for the purpose of following up with you. We look forward to earning your trust and confidence.
Thank you!