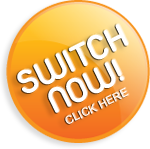 Testimonials
"The staff at LMIT is not only very knowledgeable and skilled, but also super-nice and customer oriented. No matter how many 'urgent' and 'short-notice' requests I have, they're always helpful and accessible. Great IT company with great staff!"
Trixi Miles - The Promotional Edge
"Landmark cares and it shows! In the short 2 months using their service, they tackle the issues seriously and look at each issue as deep as needed and as wide as necessary to give us a full and long term solution! They are amazing!"
Gary Chin, CFO - ACE Sushi

| | | | |
| --- | --- | --- | --- |
| | | SWITCH – Through greater efficiency learned from many years of experience Landmark can provide top-shelf IT service at incredible value for your company. Yes, our experience may save you money… But, it will certainly provide the best IT service. That is real value. | |
| | | | |
| --- | --- | --- | --- |
| | | SWITCH – Landmark is a forward thinking pro-active company. We find and prevent your IT problems before you even know you have any. We are on your team because we are completely responsible for your IT environment. If you have downtime, we lose money. It's that simple. | |
| | | | |
| --- | --- | --- | --- |
| | | SWITCH – It's easy. We have the confidence it takes to make an IT transition smooth. Our open, honest and professional manner makes it easy. Our clients are our references and our references are growing all the time. | |
We take the time to thoroughly document all of your IT systems. We keep no secrets from you. You get all the information on your systems anytime you want it and we will recommend changes when you need them. Do you want to know how it all works? We will tell you. We will even train you.
We backup our claims with a 30 day money back guarantee. If you are not happy, we are not happy. It's a 100% money back guarantee. Simple.
Isn't it time to SWITCH? It's painless and easy. We are Landmark and we want to provide your IT management and earn your trust. We are ready to help.
Our Story
Landmark has been in business for over 10 years helping client businesses run smoother through quality technology maintenance. We started with approximately 40 clients and have grown ever since.
More Info
Core Values
At Landmark trust is paramount. when an IT service provider comes on-board with your business they instantly have access to nearly everything in you computers. You need a company you can trust with such sensitive information. That's why we make trust the fundamental building block of our business.
More Info