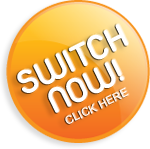 Testimonials
"The staff at LMIT is not only very knowledgeable and skilled, but also super-nice and customer oriented. No matter how many 'urgent' and 'short-notice' requests I have, they're always helpful and accessible. Great IT company with great staff!"
Trixi Miles - The Promotional Edge
"Landmark cares and it shows! In the short 2 months using their service, they tackle the issues seriously and look at each issue as deep as needed and as wide as necessary to give us a full and long term solution! They are amazing!"
Gary Chin, CFO - ACE Sushi

When you need help with upgrading or updating on site or remotely, Landmark PROJECT is ready.
It can be as simple as installing new applications or as complicated as a complete technology system retrofit. You can trust Landmark to do the job right.
Our experience has helped us develop auspicious means to architect and optimize your project from beginning to end.
We do not sell hardware or software. We work closely with you and top level vendors, such as Dell, to ensure you get the best price possible for your needs. We do not "mark up" hardware or software purchases. Our clients buy direct from vendors thereby reducing expenditures.
Landmark PROJECT is billed hourly at a very competitive rate. It is not included in Landmark SUPPORT service contracts; however, clients with service contracts get a discount on all hourly billed services.
Examples of Landmark PROJECT billable hourly services include: New PC or new server installations, new application software installations, disaster recovery planning, design, implementation and testing or even simply moving offices.
Landmark
READY

It starts with a connection. Then, quite simply, it happens smoothly. This is Landmark READY and it's what we call "onboarding"….more

Landmark SUPPORT

The cornerstone of our business is our Landmark SUPPORT services. We strive to build a long-term trust relationship with you, our client, to ensure both of us are always on the same team moving forward….more