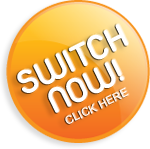 Testimonials
"The Landmark IT team is knowledgeable and efficient. IT issues are acknowledged immediately. Issues are quickly resolved."
- Salvador Nunez - Best Carbide, Inc.
"I sleep better at night knowing that I have LMIT supporting all of our IT needs. They are so attentive and timely, it's as if we have own in-house IT department. They are not just one of our vendors—they are our partner."
- Katie Kruft, Executive Vice President - Zislis Group

The cornerstone of our business is our Landmark SUPPORT services. Its Fixed Fee IT support at it's finest. We work hard to earn your trust and see you succeed. We strive to build a long-term trust relationship with you, our client, to ensure both of us are always on the same team moving forward.

When you come onboard with Landmark the first thing we do is set up a "kick off" event to introduce you to the team handling your account. This is the process we use to ensure proper technology management as well as making sure all of your documentation is completely updated. There is more, but, most importantly we want to be open and transparent with you from the beginning so you always know what is going on with your technology and the team managing it.
Landmark SUPPORT covers existing systems and, unlike many other IT companies, includes remote and onsite support. Regular scheduled onsite visits are also available via our Onsite IT Manager offering for an additional fee (included in some packages). Whichever options you choose, face to face service is a part of every Landmark package. Our business is centered on people who depend on technology. The people part is very important to us.
We offer three Landmark SUPPORT plans to choose from: Basic, Core and Complete. All plans include unlimited maintenance and support, however, anything "new" or "upgrade" is billed hourly under Landmark PROJECT at a discounted rate.


Landmark
READY

It starts with a connection. Then, quite simply, it happens smoothly. This is Landmark READY and it's what we call "onboarding"….more

Landmark PROJECT

When you need help on location, Landmark PROJECT is ready.

It can be as simple as installing new applications or as complicated as a complete technology system retrofit. You can trust Landmark to do the job right….more